Are you tired of wrestling with complex website builders that leave you feeling like you need a degree in rocket science? Well, fear not! The magical world of website maker AI-Powered is here to rescue you from the depths of web development despair. These innovative tools harness the power of artificial intelligence to create stunning websites with just a few clicks, saving you time, effort, and a whole lot of hair-pulling frustration. Let's dive into the enchanting realm of AI-generated websites and discover the top picks for 2023.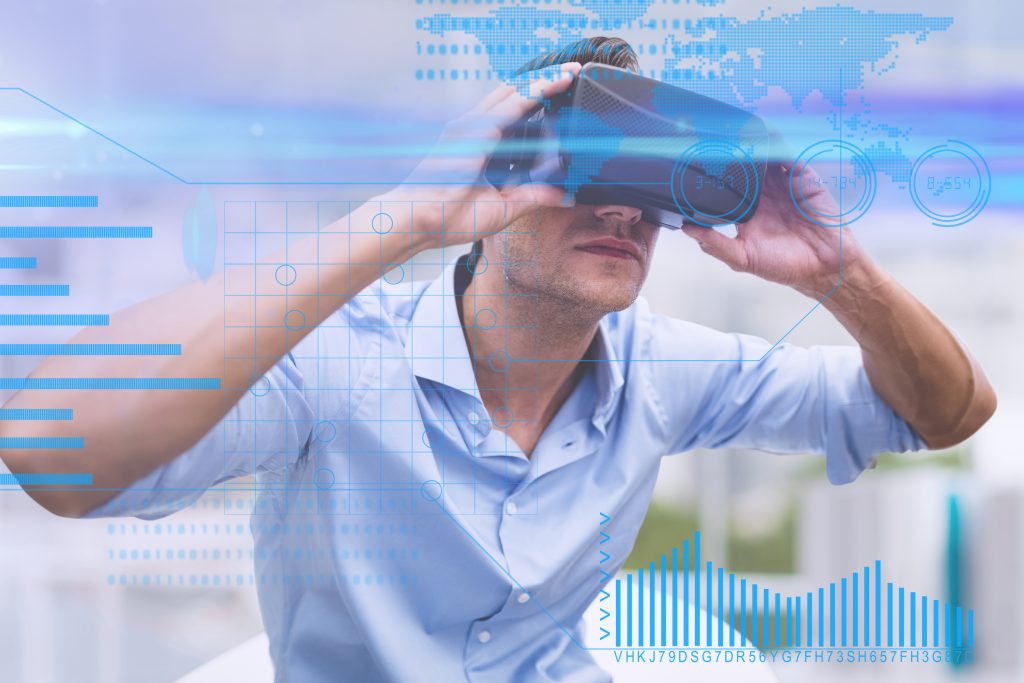 The Magic Behind AI-Generated Websites
You may be wondering how a functional website can be created with just a few clicks. That's where artificial intelligence comes into play. These sophisticated AI-powered website builders possess the knowledge and abilities of experienced web developers, making them the ideal partner for aspiring website producers such as yourself.
This is how it works: You sit at your computer and let your imagination run wild. You provide your choices, layout preferences, and a personal touch. That's all there is to it! The magic occurs!
The AI-powered website builder takes your input, analyses what you want, and then uses its design knowledge to produce a unique website template for you. But how precisely does it work? It's similar to conversing with a smart assistant. The AI analyses your input, understands your needs, and employs its design expertise to produce a visually appealing website that matches your preferences. It's like having a personal web creation helper who grants you unlimited website wishes!
The easiest part of AI-generated websites is how they simplify the web development process. You don't need to be a coding expert or a design pro. These AI builders handle the complex coding behind the scenes, so you can focus on the fun part—adding your own creative touch. With just a few clicks, you can customize colors, fonts, and layouts, transforming your website from ordinary to extraordinary. You don't need special skills or technical knowledge. The user-friendly interfaces of these AI builders ensure that anyone, even those with limited tech skills, can create a fantastic website easily.
So, whether you're a business owner, a blogger, or someone who wants to showcase their passions online, AI-generated websites are here to make it simple for you. They combine the power of AI with easy-to-use tools, allowing you to create a stunning website without the hassle.
So, get ready to unleash your creativity and let the AI-powered magic take your website to new heights. The world of AI-generated websites is waiting for you to explore it!
Top 5 AI Wizards of Web Development
Now that you're ready to embark on your website-building adventure, let's meet the best ai website builder.
Hostinger AI Website Builder – Zyro:
This wizard of simplicity provides an easy-to-use drag-and-drop interface that even a technologically challenged troll can use. With its AI Design Assistant and AI Content Generator, you'll have a unicorn-like website in no time.
10Web AI:
For those who prefer the enchanted realm of WordPress, this mystical builder will use artificial intelligence to analyze your website and develop customized designs. You may add your personal touch and watch your website glitter with its Elementor-based editor.
Appy Pie:
Prepare to be enchanted by this easy-to-use builder that appeals to all ambitious webmasters, regardless of technical ability. Its AI-powered design tools and editable templates will make you feel at ease.
Hocoos AI Website Builder:
Are you looking for a quick and simple answer to your website woes? There is no need to look any further! This AI-powered builder creates a business-ready website with all the trimmings in just eight simple questions, giving you more time to practice your wand-waving abilities.
Durable AI Website Builder:
Durable. co provides a quick, straightforward, and economical alternative for budget-conscious enchanters. You'll have a website as tough as a dragon's scales thanks to its lightning-fast website building and AI algorithms.
FAQs:
Q1: Are AI-generated websites as good as human-created websites? 
Ans: Well, let's put it this way: AI-generated websites may not possess the same artistic flair as websites crafted by human hands, but they do offer speed, convenience, and affordability. Plus, AI doesn't hog the office snacks, so that's a win in my book!
Q2: Can I customize my AI-generated website?
Ans: Absolutely! While AI-generated website builders do the heavy lifting, they also allow you to sprinkle your creative fairy dust. You can customize templates, colors, and fonts to make your website truly yours. Just remember to keep it tasteful, we don't want any eye-searing color combinations that would make a unicorn cry.
Q3: How much does an AI-generated website cost?
Ans: The cost of an AI-generated website varies depending on the builder and your chosen plan. Some free ai website builders offer free plans, while others have affordable monthly or yearly subscriptions. So, whether you're on a dragon's hoard or a shoestring budget, there's an option for you.
Conclusion
Gone are the days of battling with complicated website builders that drain your energy faster than a Dementor. With AI-powered website builders, you can unleash your inner website wizard and create stunning websites with a flick of your wand – I mean, a few clicks of your mouse. Embrace the magic of AI and let these enchanting builders work their sorcery while you sit back and enjoy the spellbinding results. Happy website building, my fellow magic enthusiasts!
Was this article helpful?