The WordPress birch theme is one example that has become quite well-known and often used. Everything you need to know about the WordPress Birch theme, including its features, customization possibilities, advantages, and possible downsides, will be covered in this post.
Bloggers, photographers, and other creative types will like the sleek look of the Birch theme for WordPress. Birch's attractive and intuitive design was created by a talented team of developers and designers to serve various website purposes. It's an excellent option for exhibiting visual material and making a distinct online presence, thanks to its attractive style and flexible structure.
Learn The Ins And Outs Of The WordPress Birch Theme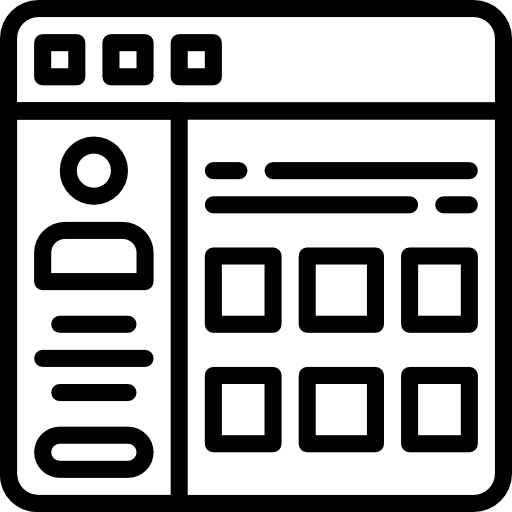 Style Elements
The Birch theme is packed with options that may improve the look and functionality of your website. A few examples of these capabilities include a mobile-friendly layout, a variety of post formats (including blogs, portfolios, and testimonials), compatibility with e-commerce plugins like WooCommerce, and search engine optimization (SEO).

Setting up and installing
The Birch theme may be installed using the WordPress administration panel by uploading the.zip file containing the theme's files. The theme may be activated and modified to your liking immediately upon installation.

Possible Customization
With Birch, you may alter the look of your website in several ways. Colors, typefaces, header and footer layouts, homepage sections, widget spaces, and more may all be modifiable. You can access these settings using the WordPress Customizer, depending on how a given theme is implemented.

Support for Common Page Builders
The WordPress page builders Elementor, Beaver Builder, and Gutenberg are commonly compatible with Birch. Because of this interoperability, you may quickly design and construct unique page layouts by dragging and dropping components.

Optimization for Search Engines: Birch theme for WordPress
often use SEO best practices to improve their search engine ranks. The theme may already have SEO-friendly features, such as valid HTML5 and CSS3 coding and compatibility with various plugins that boost a site's rankings in search engine results.

Help and Documentation
When you purchase the Birch theme, you'll also get comprehensive instructions to help you set it up, personalize it, and troubleshoot if anything goes wrong. Theme designers often also provide access to documentation forums and email assistance to help customers with problems.

Consistent Updating
The authors of the Birch theme may provide updates regularly to keep it up-to-date with the newest version of WordPress, as well as to address bugs and add new features. Always use the most recent theme version if you want the best performance and security.
What are The Benefits of Birch Theme for WordPress?
When it comes to making a polished and attractive website, the WordPress Birch theme has several advantages. Some advantages of the WordPress Birch theme are as follows:

Adaptive Layout
Birch has a clean, modern aesthetic and complete responsiveness. Your website will look fantastic and perform flawlessly on desktop computers, tablets, and mobile phones. Your material will be seen by more people thanks to the responsive design.

Alterations Possible
With Birch's flexible settings, you may adjust the theme to meet your unique needs and promote your brand's image. Theme settings panels or third-party plugins make it simple to alter the theme's appearance in terms of hue, typeface, and layout.

Support for Common Page Builders
Theme users will be happy to know that Elementor, Beaver Builder, and the upcoming Gutenberg are all supported. In other words, you don't need to know how to code to design and develop unique page layouts, thanks to its compatibility. Drag and drop components to reorganize their placement or move them to a new area.

Connecting to WooCommerce:
The most popular WordPress e-commerce plugin, WooCommerce, works well with Birch. You may use this extension to create an online store or add shopping cart features to an existing website. The Shopify Birch theme has functionality for displaying items, managing stock, accepting payments, and organizing deliveries.

Various Forms of Content
Standard blog articles, portfolios, testimonials, team members, and more are all content categories that Birch can accommodate. As a result, you may improve your website's aesthetic attractiveness and user engagement by appealingly showcasing various kinds of material.
SEO-Friendly
The Birch theme is optimized for search engines like Google and Bing. It has search engine-friendly features, including properly marked-up HTML, structured data, and other coding standards. The theme is also optimized to work with several popular search engine optimization plugins.

Updates and Help on the Regular
A dedicated team of developers and designers regularly updates the Birch theme with security patches, bug fixes, and new features. If you have any queries or run into problems when setting up or customizing the theme, the theme's creators provide dependable customer assistance.
The WordPress Birch Theme: How To Install It?
Here's the step for installing the Birch theme on WordPress:
The Birch theme files should already be in a zip archive on your computer. You probably got them from a theme developer or a theme store.
Select the "Choose File" option, then browse where you stored the Birch theme file. Choose the compressed archive and hit "Open" to send it along.
Click the "Install Now" button after you've located the Birch theme file you want to use. WordPress will upload the.zip file containing the theme files and unpack them automatically.
A confirmation message will appear when the theme has been successfully installed. To use the Birch theme on your site, use the "Activate" option.
Customizing Birch Theme On WordPress
Here are the measures for customizing the Birch theme on WordPress:
To make adjustments to your Birch theme, the WordPress Customizer will appear.
On the left side of the Customizer interface, you'll find many menus. Start with "Site Identity" to change your site's name, slogan, and logo. A favicon, or site icon, may also be added now.
The Birch theme allows you to customize the look with different color schemes and fonts. Headings, paragraphs, and other text bits may all have unique font styles.
Typically, Birch will allow you to alter the appearance of the header. Check out the Customizer's header and navigation tabs to modify the header's look and layout. You may change the appearance of the menus and choose other options relating to the header.
Birch may provide granular controls on the look of the landing page. The Customizer should provide a "Homepage" or "Front Page" option. Depending on the theme's capabilities, you may pick and customize various parts, such as hero banners, highlighted content, testimonials, and portfolios. The choice of a default page or the ability to choose a particular website as your homepage may also be available to you.
With Birch, you may embed widgets everywhere on your site, including the sidebars and bottom. Look in the "Widgets" and "Sidebars" tabs in the Customizer. In this area, you may manage the widgets that make up your interface, including adding, removing, and customizing them.
Conclusion
However, your experience may vary depending on the theme version you're using, the settings you've selected, and the plugins or integrations you've activated, even though the Birch theme provides numerous features and customization choices. Consult the official documentation or support resources offered by the creators of the Birch theme for the most up-to-date and accurate information.
Was this article helpful?