In today's job market, product managers rank among the highest-demand positions. More and more companies are counting on these highly sought-after individuals to source their innovation and success, making it the ideal time to get into this field.
A product manager oversees and manages all product development and upkeep aspects. This entails researching the market, creating and testing a product, releasing it to the public, and working its meteoric rise to fame.
A product manager's success depends on the teamwork of many people, including those in the development, marketing, and sales teams. The product manager must relay the findings of the product's backstory to upper management.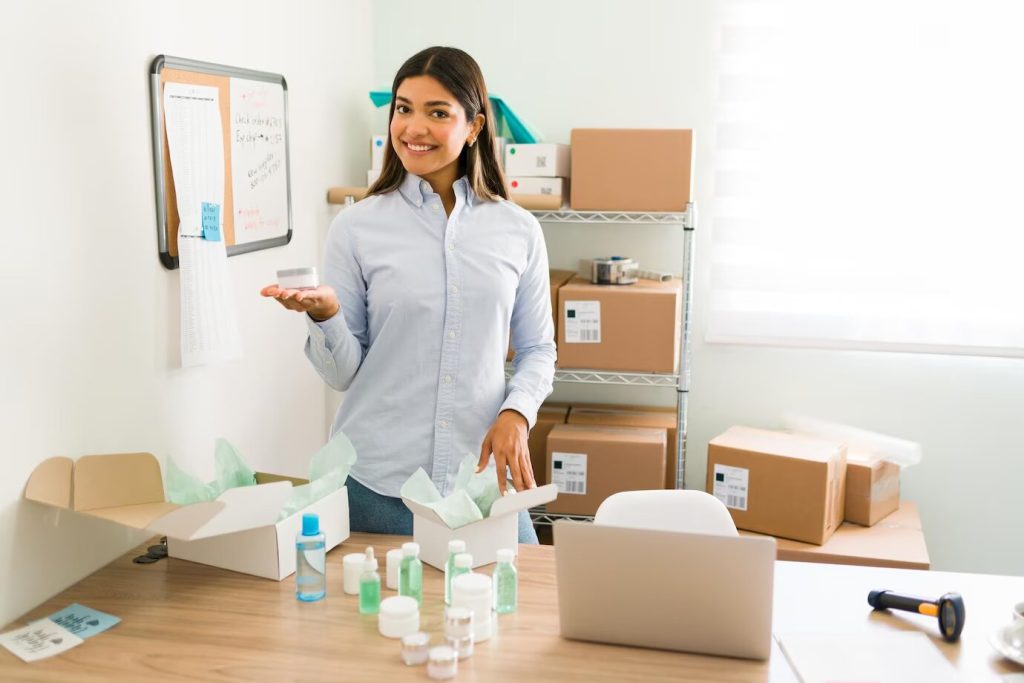 Overview
 A product manager's top priority is developing new features and improving current ones. Features that set the product apart and deliver the most value to consumers can be identified by analyzing customer feedback, industry trends, and competing offerings. The product manager must set feature priorities while considering technical feasibility, available development resources, and delivery dates. 
The Most Important Abilities for a Career in Product Management 
The field of product management is where businesses, users, and technologies all meet. As a result, it requires a wide range of technical and interpersonal abilities, many of which are highly transferable to other contexts.  
The most crucial abilities for product management are: 
A basic familiarity with how products are created requires knowledge of both UX design ideas and methods and the technical processes and tools web developers use to develop your product. 
 Product managers need strong business sense and the ability to think strategically to steer the creation of the goods that fuel an organization's expansion. You should be familiar with KPIs and other business measures, know what the company's long-term objectives are, and be able to think strategically. 

A Natural Ability to Figure Things Out
The product manager's job entails a great deal of problem-solving. Internally, product managers handle difficulties like this by figuring out how to work around roadblocks and improving workflow. 

Data Analysis and Interpretation Skills 
Product management relies heavily on research, data, and analytics. Product managers must be adept at gathering and analyzing relevant data to understand their customers better and make informed decisions. 

Superb Communication Abilities
The finest product managers are also great at working in teams and telling compelling stories. They boldly express their ideas in front of an audience, demonstrate empathy in their communications, and regularly interact with various stakeholders. Effective communication is essential for product managers at every level of their work.
Steps for Obtaining a Position in Product Manager 
A successful product manager will have a well-rounded skill set with technical expertise, business savvy, and people abilities. The following are some concrete suggestions for entering or progressing in this field: 
Realize Your Function
To begin, one must have a firm grasp of the nature of product management. Learn more about the position, its duties, and the necessary qualifications. Take part in industry events, network with current product managers, learn through blogs and books, and listen to podcasts. 
Learn Some Stuff
While it's optional, having a background in business, marketing, or a technical subject can help. You can also get training and credentials through various online resources. Think about enhancing your business acumen with training in project management, data analysis, user experience, and Agile approaches. 
Get Experience That Matters
Seek for experiences that can help you develop your product management skills. Examples include project management, business analysis, marketing, and computer programming positions. Donate your time to initiatives for product strategy, user research, data analysis, or teamwork across departments. 
Put Together a Portfolio
Start compiling a portfolio of your best work as you acquire expertise. You can incorporate product strategies, user research, and project management. A portfolio might be a helpful asset when applying for product management jobs. 
Become Adept at Sharing Ideas and Working Together 
When managing a product, you'll have to collaborate with many different groups, from programmers and designers to marketers and salespeople.
Keep Current
Maintaining familiarity with the most recent developments and trends in product management is crucial. Keep up with industry blogs, participate in webinars and in-person meetings, and join trade groups. 
Connection
Opportunities and insights from peers in the sector can be gained through networking. Join online communities, attend local networking events, and consider getting a mentor. 
Put in a Product Management Job Application
Apply for product management positions if you have acquired the requisite knowledge and expertise.  
Never Stop Developing Your Skills 
Maintaining professional development after securing a product management position is essential. Actively seek out criticism, push yourself to your limits, and explore new avenues for learning and development. 
Conclusion 
Becoming a stellar product manager calls for a diverse set of talents and skills. However, anyone can succeed in this position with the proper education and experience. Any person interested in product management and becoming a great product manager would consult.  
Was this article helpful?