With the help of the powerful Woo Product Quantity Range Price plugin, you can offer tiered pricing based on quantity to entice users to buy more. By using this plugin, you may define several price ranges for different product quantities, tempting customers to purchase larger quantities and unlock lower prices. 
1. Woo Product Quantity Range Price
Raise your average order value and boost sales by offering incentives for larger purchases. This plugin not only helps you maximize revenue but also generates a sense of value for your clients by allowing them to save money by purchasing more. In order to increase client satisfaction and increase sales on your WooCommerce site, this is a necessary tool.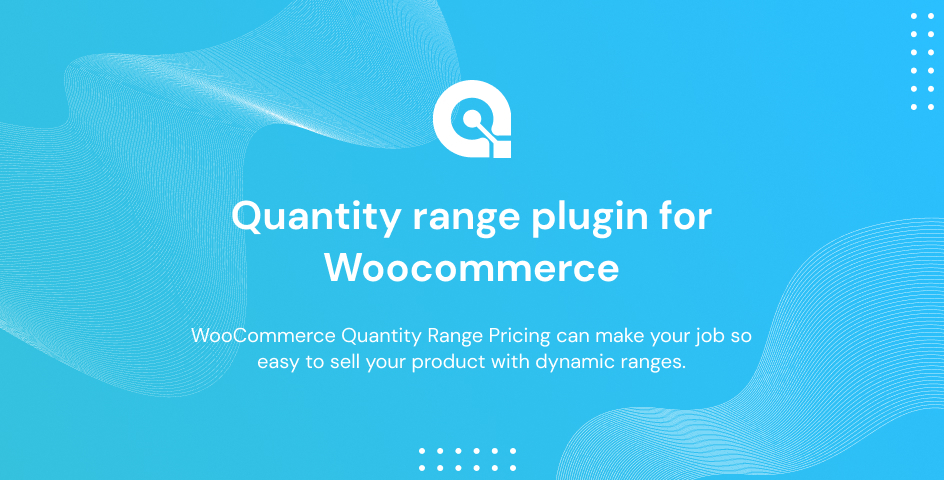 2. Woo Product Carousel Layout
When it comes to visually appealing product displays, the Woo Product Carousel Layout plugin is a game-changer. You can utilize this plugin to upgrade your product showcase by designing gorgeous carousel layouts. The interactive and dynamic carousel layout makes it easy for clients to browse your products, grabbing their attention and enticing them to discover more. 
With a variety of layout choices and customization possibilities, you have the freedom to create a product display that complements the look of your business. The Woo Product Carousel Layout plugin enables you to design an engaging shopping experience that keeps customers interested and increases the conversion rates of your online store.
3. Woo Product Fast Delivery Cost
Using the Woo Product Fast Delivery Cost plugin, you can offer faster shipping options and precisely determine the associated costs. You can meet your client's needs and promote their satisfaction by providing speedy and reliable shipping services, ultimately improving your business's reputation and increasing sales.
You not only satisfy the growing demands of today's quick-moving consumers by offering adaptable and effective shipping choices, but you also increase their satisfaction and confidence in your company. This WooCommerce free plugin can help you improve your shipping procedure and give your consumers a seamless experience.
4. Woo Product Gallery Slider
A product gallery with engaging images can greatly impact consumers' decision-making process. By adding a responsive image slider, the Woo Product Gallery Slider plugin elevates your product pages. With the help of this function, you may present many product pictures in a stylish and straightforward slider format. 
Customers can easily look at different views and zoom in to see more details, which helps them choose what to buy. The Woo Product Gallery Slider can improve your product pages, draw people in, highlight your products in the best possible way, and ultimately boost conversions by assisting customers in making better buying decisions.
5. Woo Advanced Product Shipping
Any online store must have effective delivery management. Thanks to the Woo Advanced Product plugin, you have complete control over your delivery procedure. Thanks to its extensive shipping rules and options, you may configure customized shipping costs based on elements like product weight, size, and location. 
Real-time shipping calculations give your consumers clarity, allowing them to select the best delivery option based on precise cost. You can simplify your shipping processes with this WooCommerce shipping plugin, ensure precise cost calculations, and offer a seamless shipping experience that increases customer pleasure and loyalty.
6. Additional Plug-Ins of Your Choice
The plugins mentioned above are strongly advised for use with every WooCommerce store, but a tonne of more plugins can be used to meet certain requirements. For instance, you may add promotional products to your store with the WooCommerce Plugin, which is helpful for marketing campaigns or giveaways. 
Additionally, you can effectively track and manage your stock levels with the WooCommerce inventory management plugin, ensuring that you never run out of in-demand items or oversell items you don't have in stock.
Conclusion
Leveraging the strength of WooCommerce plugins is essential for the success of your online business as you navigate the cutthroat e-commerce landscape of 2023. You may take your online store to new heights, draw in more customers, and enjoy long-term success in the fast-paced world of e-commerce by carefully choosing and applying the correct plugins.
Was this article helpful?