Using marketing automation software, you can quickly build multi-channel campaigns that are targeted and attractive to your audience.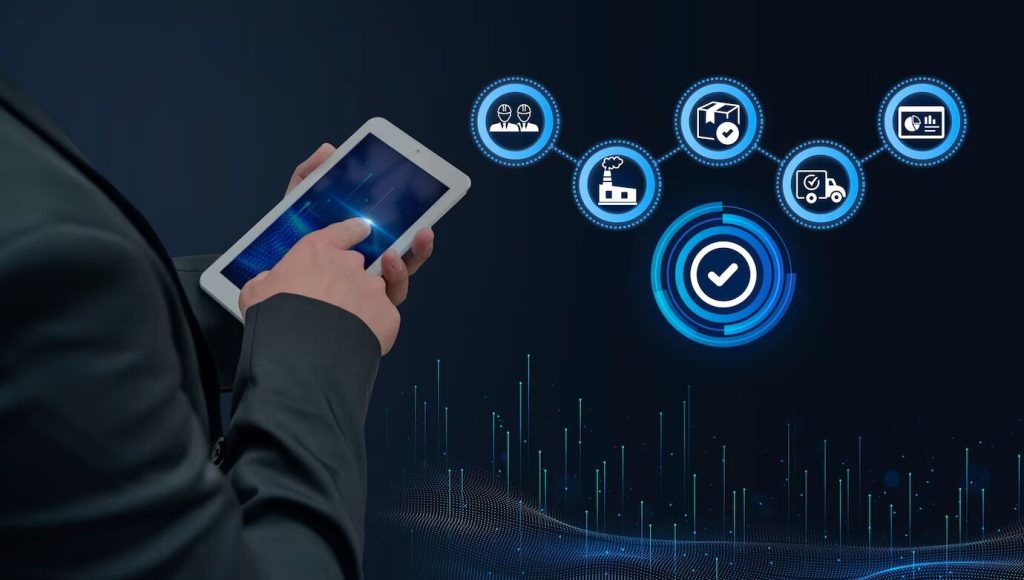 What is automated marketing Software?
By automating marketing activities like email marketing, social media marketing, and lead creation, marketing automation software helps businesses improve their marketing approach.
Developing a workflow for automation is the key to successfully automating these processes. The sequence of marketing activities is set in motion by a workflow. A good illustration of this would be automatically sending a welcome email to new customers whenever they sign up for an account on your website. 
Why use marketing automation Software?
Efficiency
The capacity to automate mundane marketing processes is a significant benefit of marketing automation software. This frees up time for marketing teams to concentrate on higher-level tasks like strategy development, content generation, and data analysis.
Scalability
These resources help companies handle an increasing number of leads and customers, as well as streamline their lead-generating and nurturing processes. The marketing automation system allows you to scale with your organization without sacrificing quality as you add more customers and employees.
Personalization
In today's age of individualized advertising, consumers count on receiving services that are uniquely catered to them. Thanks to marketing automation tools, businesses may now reach more customers with more relevant, customized content and communications. Marketers may better meet their target audiences' demands with customer data and segmentation tools. Customer engagement, sales, and brand loyalty may all benefit from some personalization.
Data Analysis
The results of a company's marketing efforts may be better understood with the help of automation tools. Among the many metrics that marketers can monitor and analyze is the percentage of emails opened, the rate of links clicked, the percentage of leads converted, and more. These analytics allow firms to gauge the efficacy of their advertising campaigns and make educated choices moving forward. Marketers may improve future campaigns, as well as their entire strategy, by reviewing the outcomes of previous ones.
Lead Management
By automating tasks like lead acquisition, nurturing, and scoring, marketing automation software makes managing leads much more accessible. It helps companies collect data about potential customers, keep tabs on their interactions, and set up follow-up processes automatically. High-quality leads may be found, nurtured with individualized content, and passed off to the sales team at just the right time, all with the help of lead management tools.
Integration
By allowing for seamless integration with other tools and platforms, marketing automation software creates a unified marketing environment that is both powerful and efficient. Connecting with CRM platforms ensures that all relevant information is shared between the sales and marketing departments. 
How to choose the best marketing automation Software?
Set your aims and needs straight
Determine your starting point by writing out your marketing objectives. Email marketing, lead nurturing, social media management, and client segmentation are just a few examples of the kinds of jobs that may be automated. Determine who you want to reach, how big your marketing team will be, and how personalized your messages will be.
Evaluate the user-friendliness and expandability
Try to find simple computer programs. Your team needs an intuitive UI and a low learning curve to use the system. Think about the software's scalability, too. 
Examine the capabilities and features
Analyze the software's capabilities and see whether they meet your needs. Your needs and objectives should be completed. Check for tools to automate your email marketing, nurture your leads, connect with your CRM, provide analytics and reports, let you do split tests, and handle your social media. Think about how these options may help you achieve your marketing goals.
Think about your talents to integrate
You should check how effectively the marketing automation software works with your current setup. It has to work with your customer relationship management, content management systems, and social media sites. By unifying the marketing ecosystem, integration guarantees seamless data transfer.
Training and assistance for customers
Find out how well the software company is at answering questions from customers. Consider things like accessibility, response speed, and available channels for assistance. Also, determine whether your team can rely on the vendor's documentation, tutorials, webinars, or customer assistance to get the most out of the product.
Think about cost and return on investment
Determine whether the price may be modified to fit your business's requirements.
Look for critiques and suggestions
Your website's long-term viability is heavily dependent on your web host. So be careful while investing in a web host that is not only dependable but also cost-effective. We've hand-picked the best SiteGround alternatives in this article so you can choose the one that best meets your demands and budget.
What is the expected ROI after using marketing automation software?
Increased sales revenue
Leads can be nurtured, the material can be sent, and follow-up activities can be automated with the help of marketing automation software. 
Improved marketing efficiency
Automating mundane processes allows marketing departments to use their time and resources better. By streamlining processes, marketing automation software frees up time for other essential tasks, such as strategy development and the fine-tuning of campaigns. Saving money and increasing profits are both possible outcomes of this efficiency increase.
Better lead generation and qualification
Marketing automation software's lead generation and scoring features facilitate improved lead acquisition and qualification. High-quality leads are prioritized so that sales teams can put their efforts where they will have the most impact, resulting in better lead management and a greater return on investment.
Enhanced customer engagement
Personalization tools in marketing automation platforms help companies serve customers with relevant and timely information. Businesses may boost their return on investment (ROI) via increased customer engagement, contentment, and loyalty by using customer data to personalize communications and offers.
Data-driven decision making
You can track and analyze campaign success, consumer engagement, and return on investment data using marketing automation software. Thanks to this data-driven strategy, marketers can better optimize their plans and manage their resources, increasing marketing return on investment.
Conclusion
It's essential to make a decision based on your company's needs, goals, available resources, and level of technical experience. Need something powerful and unrestricted? It takes more time and energy to learn, and it could cost more money. In contrast, the more affordable alternatives may need to be more open in scope. In the end, there will be compromises. 
Was this article helpful?